MARKET VIEW
Competitive Intelligence & Income Optimization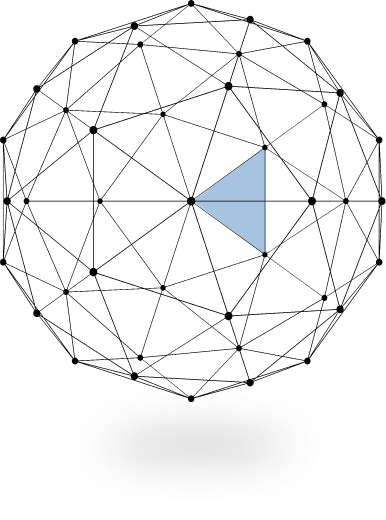 Optimize Your Income with Competitive Intelligence & Data-Driven Insights
$75,000 - $150,000
New Income Annually
per $100 Million Total Assets
| A STRATEGY FOR PRODUCT PRICING & DESIGN
Blending the Power of Competitive Intelligence & Income Optimization
Market View is a competitive intelligence and income optimization solution that focuses on product strategy, pricing and design, with an analysis of more than 360 revenue areas across both sides of the balance sheet, including loan products, deposit products, and ancillary services.
| VALUE PROPOSITIONS
ROI Guarantee

Customized Engagement

Actionable Intelligence
Third-Party Consulting
Holistic Assessment
Resource Efficient
Competitive Intelligence
Enhance Products & Services
Improve Visibility of Competitors & Markets
Improve Strategic Position in Key Markets
Income Optimization
Increase Revenue [Non-Interest Income]
Optimize Product Profitability
Reduce Revenue Leakage
| PRODUCT & SERVICE ASSESSMENT
Competitive Intelligence
MARKET RESEARCH
Our Market Research & Insights team will examine your competitors for every line of business, including loans, deposits, and services, to assess the competitive landscape across each of your markets within your geographic footprint.
MYSTERY SHOPPING & SURVEYS
A series of mystery shopping and surveying initiatives designed to provide us with actionable data points that reflect the current state of your market.
RATE & FEE INFORMATION
See how your product fee structures and rates compare to your top competitors to uncover new opportunities to increase revenue.
PRODUCT PRICING & COMPARISONS
Product comparisons with your competitors are examined; including the performance, pricing, and characteristics of more than 360 different revenue areas.
COMPETITOR DATA & ANALYSIS
Establish measurable benchmarks that align with your financial institution's growth and profitability goals.
Income Optimization
PRODUCT PRICING & DESIGN
Identify opportunities to reposition your product pricing and design strategy to improve profitability and in-market adoption.
PRODUCT ALIGNMENT & OPTIMIZATION
Enhance your product's in-market appeal by ensuring that it aligns with the needs of your customers and members.
PRODUCT PROFITABILITY
Through rich analysis of your current product offerings, we'll work with you to increase your earnings and enhance product profitability.
PRODUCT REVENUE LEAKAGE
Determine and solve the sources of your most significant revenue leaks to increase top-line revenue while providing a positive customer and member experience.
| DATA-DRIVEN ANALYSIS & INSIGHTS
360+ Revenue Areas
Both Sides of the Balance Sheet

| DEPOSIT PRODUCTS
135+ areas across all deposit product categories:
Consumer Deposits
Checking Accounts
Savings Accounts
Money Market Accounts
CDs
IRAs
Business Deposits
Checking Accounts
Savings Accounts
Money Market Accounts
CDs


| ANCILLARY SERVICES
140+ areas across all ancillary service categories:
Deposit Services Charges
Courtesy Overdraft Program
Electronic Banking
ATMs
Cash & Treasury Management
Safe Deposit Boxes
All Other Ancillary Services
| LOAN PRODUCTS
85+ areas across all 3 major loan product categories:
Commercial Loans
Commercial Real Estate
Commercial & Industrial
Construction & Development
Commercial LOC
Mortgage Loans
1st Mortgage
Fixed and Variable
Portfolio and Secondary
Consumer Loans
Home Equity Loans
HELOCs
Auto/Motorcycle/Boat/RV
CD/Savings/Stock Secured
Unsecured Term Loans
Overdraft/Unsecured LOC
Credit Cards
Payment Deferral Programs
| 3-PHASE APPROACH TO OPTIMIZING INCOME
Minimal Disruption. Maximum ROI.
We are committed to ensuring minimal disruption to your team, as we understand the importance of their daily work in driving some of the other key initiatives within your organization.
We perform 95% of the work on the engagement, with just two onsite visits comprising only 4 days.
We will carefully coordinate a schedule with your team that is flexible with the calendar of your organization, and work at a pace that meets your needs and strategic objectives.
Phase I: Assessment [60 Days]
Data Collection & Stakeholder Interviews [3 Days Onsite]
Perform Analysis & Identify Opportunities
Report of Findings & Recommendations [1 Day Onsite]
Phase II: Implementation [60 Days]
Develop Implementation Plan
Assist in Execution
Ensure Successful Implementation
Phase III: Monitoring [3 -6 Months]
Develop Monitoring Reports
Train Personnel on Monitoring Methodology
Measure Benefits Monthly