Intelligent Banking Solutions
Empower Your Financial Institution with Our Tailored Suite of Solutions.
Power to Prosper
Ceto has been a reliable partner to more than 2,000 regional and community banks and credit unions across the United States since 1994. Our unique expertise has helped these institutions enhance profitability, promote growth, and build thriving communities through intelligent solutions and unwavering dedication.
Building Stronger Communities
Helping financial institutions and their respective communities thrive.
Let our clients take the spotlight.
Hover over their logos to read their success stories firsthand.

"The professionalism, expertise, and perspective that Ceto incorporated into our recent Market View engagement was a great complement to our efforts to maximize profitability. Without question, this has been one of the best engagements that we have completed with a consulting firm."
Cashmere, WA
Total Assets: $2.2 Billion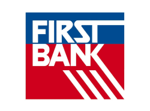 "Ceto's recommendations were meaningful and focused not only on revenue enhancement but also on bringing greater value to our clients through changes to our depository products."
Hazelwood, MO
Total Assets: $6.9 Billion
"Ceto was instrumental in assisting with the process of implementing and monitoring the recommendations to assure that we met the benefits that they had projected."
Clearfield, PA
Total Assets: $5.2 Billion

"We recently completed a Market View analysis that has the potential to be one of the most cost-beneficial projects we have conducted. Ceto was able to identify various areas of opportunity where we could generate additional income while remaining competitive in our markets."
Live Oak, TX
Total Assets: $15.3 Billion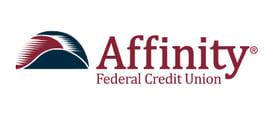 "We were able to implement the recommendations that our executive management team approved with relative ease. We also tracked the actual results together with custom-built monitoring reports provided by Ceto and realized the additional revenue quickly."
Basking Ridge, NJ
Total Assets: $3.8 Billion

"We engaged Ceto for the Market View program and we were extremely satisfied with the results of the entire process. We are very happy that we chose Ceto as the vendor and partner for our revenue enhancement and product pricing initiatives."
Spokane, WA
Total Assets: $3.5 Billion
At the Crossroads of Banking & Communities