VENDOR LINK
Contract Intelligence & Vendor Performance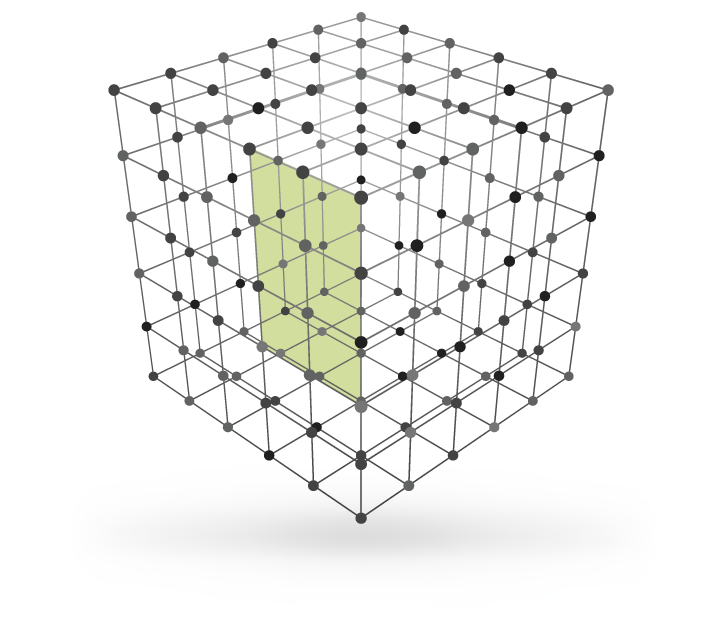 Reduce Your Contract Costs with Vendor Management & Data-Driven Insights
$50,000 - $100,000
New Cost Savings Annually
per $100 Million Total Assets
| A CRITICAL ELEMENT FOR VENDOR MANAGEMENT
Linking Contract Intelligence & Vendor Performance Strategies
VENDOR LINK is a vendor contract intelligence and cost reduction solution that focuses on contract negotiation strategy, enhanced scope of services, and risk mitigation, with an analysis of more than 450 vendor contract cost areas while providing insights to optimize vendor performance.
| VALUE PROPOSITIONS
Risk-Free with ROI Guarantees

Data-Driven Actionable Intelligence

Cost Optimization & Risk Mitigation

Time & Resource Efficient

Tailor-Made Engagements

Industry Experts & Insights

Trusted Partner
Contract Intelligence
Realize Actionable Vendor Contract Intelligence

Leverage Proprietary Vendor Data Warehouse

I

mprove Visibility of Vendor Relationships & Contracts

Achieve Industry Best Practices & Expert Insights

Enhance Contract Negotiation Positioning
Vendor Performance
Reduce Vendor Contract Costs/Risks
Streamline Vendor Selection/RFP Roadmap
Strengthen Vendor Relationships

& Service Standards

Enhance Vendor Roadmap & Scope of Products

Optimize

Technology Alignment/System Integrations
| VENDOR & CONTRACT ASSESSMENT
Contract Intelligence
CONTRACT ANALYSIS & VISIBILITY
Our team of strategic analysts will evaluate the vendor contracts at your financial institution and benchmark milestones to reach your goals. When the time is right to negotiate with each vendor, we will alert you and provide a thorough plan of strategic methodology to negotiate with each vendor.
INDUSTRY DATA & BEST PRACTICES
Our team of analysts evaluate and monitor industry trends to keep our pricing strategies and product knowledge sharp and up to date. Additionally, we leverage our internal database of more than 1,000 contracts to benchmark your current costs and terms against others in your peer group.
BENCHMARKING & COSTING METRICS
We develop customized benchmarks and cost metrics for each client. This allows us to compare your current costs against industry standards and our target cost benchmarking data.
VENDOR PEER GROUP ANALYSIS & COMPARISON
We compare your costs against those of your peers to identify areas of improvement and leverage opportunities to aid in our negotiations.
TRUSTED PARTNER & INDUSTRY EXPERT INSIGHTS
Our strategic analysts have invested over 15 years in building vendor relationships and negotiating contracts. We frequently attend vendor conferences and seminars and are thought leaders in contract negotiation strategy and market technology and trends.
Vendor Performance
CONTRACT NEGOTIATION & RISK MITIGATION
We begin by conducting a detailed appraisal of your contracts, comparing your costs against target cost benchmarking data. From there, we develop customized negotiation strategies for each vendor engagement, including risk assessment.
VENDOR SELECTION & ROADMAP
While staying with your incumbent vendor is the first choice, if your financial institution feels it is time to assess the vendors in the market, we work with you to select 3-5 that best meet your goals and make plans to progress down to a final vendor of your choosing. We will look at how all of your vendors integrate and the timeline of change.
RELATIONSHIP MANAGEMENT
The relationship you have established with your vendor is important to us, and we will maintain the current relationship while strengthening the dynamics and ensuring you have several paths to customer service, training, and product development.
SCOPE OF SERVICES
Through a rich analysis of your current scope of services, we'll identify opportunities to eliminate unused services and add more functional and efficient services to move you closer to your financial institution's goals. We'll ensure payment strategies, marketing, growth metrics, and analytics are in place.
DIGITAL CONSULTING
Our team will meet you where you are with your current online banking, mobile, and bill pay contracts. We'll collaborate on a roadmap that brings the digital experience to the forefront of your customers or members that aligns with the branch experience. We'll ensure your third-party vendor integrates and identify technology gaps.
| DATA-DRIVEN ANALYSIS & INSIGHTS

| CORE DATA PROCESSING
100+ contract cost components or areas:
Cost per Open Account
Cost per Closed Account
Fee per ACH
Software Maintenance
Module & API Fees
Fee per ATM/Debit Card Record
All Other Related Charges & Fees
| DIGITAL BANKING
40+ contract cost components or areas:
Digital Banking
Monthly per Users Fees Consumer & Business
Fees for Internal Transfers & P2P Transfers
Fees for Cash Management Services
Cost for Online Account Opening
Cost for Online Loan Origination
Fees for Site Hosting & VPN
Online Banking

Monthly Base Maintenance

Cost per Enrolled Device

Alerts & Notifications
Remote Deposit Capture
Bill Payment
Monthly User Fees

Monthly Bill Fees
| ATM/DEBIT CARD PROCESSING
60+ contract cost components or areas:
PIN/POS Debit Card Transactions

Signature Debit Card Transactions

Card Account File Management

ATM Residency Fees

ATM Terminal Driving & Support

All Other Related Charges & Fees
| CREDIT CARD PROCESSING
80+ contract cost components or areas
Card Account File Management
Card Authorization Transactions
Statement Preparation and Management
Fraud Monitoring & Reporting
Rewards Revenue and Expense
All Other Related Charges and Fees
| CARD BRANDING
10+ contract cost components or areas
Principal or Affiliate Agreements
Visa, MasterCard, Discover Debit
Conversion & Launch Support
Marketing Funds
Volume-based Incentives
All Other Related Incentives and Fees
| OTHER VENDOR CONTRACTS
160+ contract cost components or areas
Item/Image Processing
Check Printing
Communication Services
ATM/Equipment Maintenance
Armored Car Services
Debit Payments Network
Credit Reporting
Other Contract Types Upon Request
| 3-PHASE APPROACH TO VENDOR EXCELLENCE
Minimal Disruption. Maximum ROI.
We value your time and understand that your team is juggling other strategic initiatives that are equally instrumental to the growth and profitability of your organization.

As such, we are committed to minimizing the disruption to your team's daily schedule, as we do not require any onsite visits for the engagement.

We conduct 95% of the effort on the project, while working independently within a flexible framework and schedule that fits within the needs of your team members.
Phase I: Appraisal [2 Weeks]
Collect Contracts for Review
Perform Analysis & Quantify Cost Savings
Complete & Deliver Appraisal
Phase II: Roadmap [2 Weeks]
Review Appraisal and Discuss Options
Create Vendor Strategy Roadmap
Establish Milestones and Resources
Phase III: Negotiation [TBD]
Receive Authorization to Begin Negotiations
Submit Proposals to Vendors
Complete the Negotiation Process
Execute Renewal Contract(s)