At the Crossroads of Banking & Communities
When our journey began almost 30 years ago, we set out to serve banks and credit unions across this great nation. We are privileged to see the best of what our country has to offer from towering skyscrapers to farmlands and all the beauty in between. What never ceases to amaze me about the work we do is the human connections we make within the communities of our big cities, suburban areas, and smaller towns – some hours away from any major airport. Along the way, we get the opportunity to meet the most amazing people; people that are passionate about their financial institution and the communities they serve. This same passion has also driven us from the beginning, and it is the driving force of what we do today.
Through these experiences, it became quite clear to me years ago that banks and credit unions, in many ways, are the heart and soul of their communities. The "banker" was and is a respected member of the community. The banker attends the local church with their neighbors, coaches their children in little league, as well as guides the community with their leadership. But the banker's positive impact does not stop there. They have an even more important role to play. The banker strengthens the community in various ways, either by helping a family purchase their first home, assisting an entrepreneur in starting a new business, or helping a family send their kids off to college. They represent the financial foundation that builds communities and makes dreams come true; and they have been successfully working in this role for centuries.
To remain an essential element in their communities for future generations to come, we believe it is critical that regional and community banks and credit unions have strong balance sheets and P&Ls so that they can continue to grow their organizations, evolve with the macroeconomic environment, and meet the needs of their consumers in the ever-changing technology and competitive landscape. Profitability creates viability, and viability leads to prosperity. However, in today's banking industry, the challenges are significant and diverse, producing major headwinds to profitability and growth, particularly for many regional and community financial institutions.
Power to Prosper
Since 1994, we have had the pleasure of working closely with thousands of financial institutions to meet this unique need in the banking community. We want to do our part in helping banks and credit unions remain strong financial pillars in their communities, as they provide these valuable services to the consumers and businesses in their neighborhoods. When financial institutions thrive, their respective communities and local economies prosper.
At Ceto, we strive to be trailblazers and innovate to elevate the excellence and insights we deliver to the banking community. In our view, robust, accurate intelligence is the key to executive strategic planning and data-driven decision-making, which leads to uncovering more profit-driving opportunities and developing competitive advantages in the marketplace. Intelligence is a force multiplier for profitability and growth. We want to be instrumental in helping regional and community banks and credit unions compete and succeed as global markets and economies continue to evolve in the digital age of technology and information.
With that in mind, we remain steadfast in amplifying our core focus of intelligence and community – which is to say that we are passionate about empowering banks and credit unions with intelligence and innovative solutions to drive profitability and growth, enhance shareholder value, and build stronger, more prosperous communities. Our brand position is built on a singular perspective. It is our DNA – Power to Prosper.
---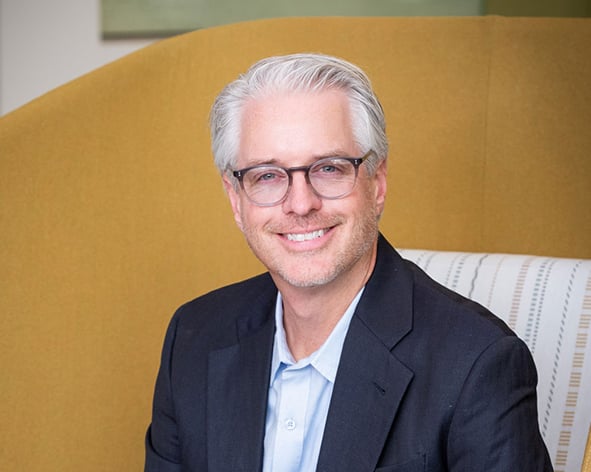 Douglas Ceto
President & CEO