Powering Bank Profitability & Performance
with Intelligence
| TRUSTED PARTNER FOR BANKS
Optimize Your Profitability, Performance, & Growth with Intelligence & Data-Driven Insights
$150,000 - $300,000
New Earnings Annually
per $100 Million of Total Assets
For more than 25 years, Ceto has been a trusted partner to the banking community, powering the profitability, performance, and growth for regional and community banks with intelligence-driven solutions for more than 2,000 clients across the U.S. in all 50 states. With in-depth market research and insights, and robust data analytics, we deliver a customized experience for our clients with a singular focus – to assist our bank clients in improving their financial and operational performance, enhancing their customer experience, and increasing their shareholder value.
"

While similar reviews are possible with internal resources, we recommend Ceto because of their insight and the expertise that they brought to the table, in addition to the risk-free nature of the engagement."

Paul Ehlers
Senior Vice President & Chief Operations Officer
Lubbock, TX
Total Assets: $3.9 Billion
"

We recently completed a Market View project with Ceto and were very impressed with not only the results, but the entire process that yielded those results. This has been one of the most cost-beneficial projects we have implemented."
Mark Ingalls
Executive Vice President & Chief Financial Officer
Dedham, MA
Total Assets: $1.9 Billion
"

Considering a consulting firm to assist with product pricing and profitability is a delicate process, but Ceto made the decision easy, and we have been very happy with the partnership on the recent Market View initiative."

Mark Hollar
Senior Vice President & Chief Financial Officer
Chambersburg, PA
Total Assets: $1.7 Billion
"

We were optimistic going into our Market View venture with Ceto and they certainly delivered. With so many challenges confronting the banking industry today and with the markets changing rapidly, employing Ceto's expertise was very advantageous."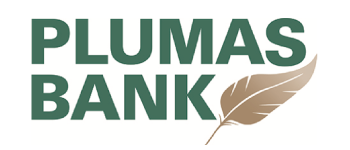 BJ North
Executive Vice President
Quincy, CA
Total Assets: $1.6 Billion
"

We recently engaged Ceto to perform their Market View solution. It was exactly what they represented it to be, and their professionals were knowledgeable and easy to work with throughout the project. The engagement was timely, we were pleased with the results and would consider engaging Ceto for another project in the future."
Kim Davis
Executive Vice President & Chief Operating Officer
Tallahassee, FL
Total Assets: $4.3 Billion
"

Although it is possible to accomplish these types of initiatives with internal resources and staff, we would recommend Ceto as an attractive alternative, due to their industry expertise and insight. The success of this project has allowed us to add some new revenue to our bottom line, while also recognizing the importance of partnering with an unbiased third-party firm."

Michael Hendrix
Chief Financial Officer
Mount Sterling, KY
Total Assets: $2.2 Billion
What Can Ceto Do For Your Bank?
Optimize Your Income with Competitive Intelligence & Data-Driven Insights
Leverage competitive intelligence to enhance visibility into your markets and optimize your income with product pricing and
product design strategies.
Reduce Your Contract Costs with Vendor Management & Data-Driven Insights
Deploy vendor management principles to reduce your vendor
contract costs through costing metrics and negotiation strategies.
Enhance Your Performance with Business Intelligence & Data-Driven Insights
Empower business intelligence to improve your performance and productivity with operational efficiency strategies and expense reduction best practices.
| TRUSTED PARTNER FOR BANKS
25+ Years Experience
2,000 Clients Across the U.S. in all 50 States
Ceto has a proud legacy of developing strong relationships with our Regional and Community Bank partners with a specific focus for our clients:
Driving profitability, performance, and growth for maximum return on investment with assurances of minimal disruption
Delivering in-depth market research, data-driven analyses and insights, and actionable intelligence with a unique perspective that is unbiased and experienced
Performing customized engagements that account for the unique characteristics of our clients, including business model, strategy, objectives, corporate brand, culture, customer base, and/or geographic footprint or competitive markets

Demonstrating a deep commitment to ensure positive client experiences and successful engagements