Powering Credit Union Profitability & Performance
with Intelligence
| TRUSTED PARTNER FOR CREDIT UNIONS
Enhance Your Earnings, Efficiency, & Growth with Intelligence & Data Analytics
$150,000 - $300,000
New Earnings Annually
per $100 Million of Total Assets
"

We were very pleased with the comprehensive scope of the engagement. We realized a significant increase in revenues from the project and would recommend Ceto's Market View program to other financial institutions."

Brian Laufenberg
President & Chief Executive Officer
Moline, IL
Total Assets: $1.8 Billion
"

We had a great experience with Ceto during the Market View engagement. They considered the culture and strategy of our organization when performing the analysis and making any recommendations. The information was very informative, and the quality of their work was outstanding."

Renee Lucas
Vice President of Operations
Moon Township, PA
Total Assets: $1.7 Billion
"

We have conducted similar reviews of our products in the past, but they were not as extensive and thorough as the Market View project we conducted with Ceto. Their in-depth review not only yielded significant new revenue ideas but also spurred insightful conversation among our management team."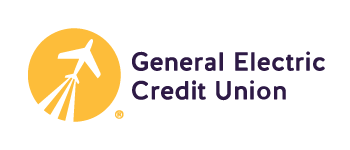 Kevin Motley
Chief Financial Officer
Cincinnati, OH
Total Assets: $3.8 Billion
"

The amount of information that Ceto provided about our markets, competitors, and products has been invaluable and something that would have been difficult to accomplish on our own. I would strongly encourage other credit unions to consider Ceto."

John Carew
Senior Vice President & Chief Strategy Officer
Atlanta, GA
Total Assets: $3.5 Billion
"

We have really enjoyed working with Ceto and team and would definitely recommend them to other credit unions who are looking for ways to maximize product profitability and revenue."

Davin Garlick
Controller
Idaho Falls, ID
Total Assets: $1.2 Billion
"

We were very pleased with Ceto. The project was completely risk-free for our organization since our payments to Ceto were based on actual benefits. The scope of the program was extensive and included a review of hundreds of different areas. We realized a significant increase in revenues."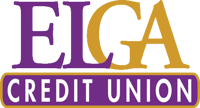 Karen Church
President & Chief Executive Officer
Burton, MI
Total Assets: $1.2 Billion
What Can Ceto Do For Your Credit Union?
Increase Your Revenue with Competitive Intelligence & Data Analytics
Gain visibility into your markets through competitive intelligence while optimizing your product strategy, pricing, and design to increase non-interest revenue.
Minimize Your Vendor Costs with Contract Negotiation & Data Analytics
Leverage vendor management strategies, costing metrics, and negotiation best practices and tactics to help reduce the costs associated with your contracts.
Optimize Your Productivity with Business Intelligence & Data Analytics
With proven approaches for expense reduction and operational efficiency, leverage business intelligence to enhance your performance and productivity across the organization.


| TRUSTED PARTNER FOR CREDIT UNIONS
25+ Years Experience
2,000 Clients Across the U.S. in all 50 States
Ceto has a long history and passion for creating strong partnerships with our Credit Union clients with a targeted focus that includes:
Powering earnings, efficiency, and productivity for optimal return on investment with an emphasis on minimal disruption
Supplying comprehensive market research, data-driven insights and analyses, and multi-faceted intelligence with an unparalleled viewpoint that is experienced and objective
Delivering tailored projects that account for the distinctive attributes or characteristics of our clients, including organizational strategies and goals, corporate brand or culture, dynamics of the member base, and/or competitive markets or geographic footprint
Ensuring successful, profitable projects that maximize our client experiences and satisfaction