Call me a creature of habit, but I have been a customer of the same National Bank for the past 23 years. They are one of the largest banks in the country, and I have been a loyal customer to them throughout the years. I work in the banking industry as a consultant, and I have always been fascinated with financial institutions and the many services that they provide.
Recently, I brought on a new credit union client, and I was fortunate to be able to go onsite to visit them for a few days. It was great to meet with the executive team and spend time with different employees and learn about the culture of the organization. While I have visited several banking clients over the years, this was my first visit to a credit union, and I really enjoyed the experience. As I reflected on the visit during the plane ride back home, I began to ask myself why some people choose to do business with large national banks and why others choose to do business with smaller institutions like community bank and credit unions.
Let's look at some of the advantages that are offered by both institutions:
Since community based institutions are so much smaller, they typically offer members higher interest rates on deposits, including checking, savings and money market accounts. They usually offer lower auto loan and unsecured loan rates than large banks. Small institutions also market fewer fees compared to national banks. They focus on trying to provide more personal customer service.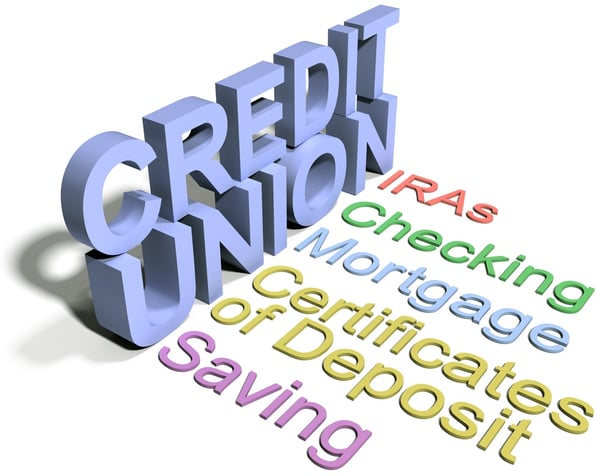 Large Banks take pride in how far reaching they are and the accessibility they offer their customers. Most national banks have many branches with large ATM networks, which is a convenience factor for customers. Large Banks also provide more options for their customers in terms of the many different financial products that they offer. Due to their size, large banks have more resources at their disposal. This allows them to invest in more cutting edge technology such as mobile banking. Mobile and online banking are very popular and make it easy for customers who like to bank outside the branch. In the past few years, traditional banking has gone almost entirely online. Banks offer this technology for customers so they can simply log in and handle all kinds of functions such as apply for loans, pay bills, transfer funds and view statements.
However, more recently banks have had to overcome some negative perceptions since the Great Recession. A 2013 Gallup poll found that 74% of Americans had "some or very little confidence" in banks, while only 10% said they had a "great deal" of confidence. Leaders of banks have been working to earn American's trust back. This perception has assisted in the growth and increased popularity of smaller community based institutions.
Deciding on a financial institution, ultimately it comes down to how consumers like to do business. Community based institutions might be preferred by individuals looking for member-centric institutions where they can receive more personalized service. A large bank might be a better choice for someone who wants advanced online services and more specialized financial products, or who needs their financial institution to have multiple locations for easier access. While very different, both of these types institutions are well equipped to satisfy the needs of their respective customer and members.
Subscribe to the Blog
Topics